INFO:
Title: The Night Before Enlisting 2016
Also known as: 입영전야 (ib-yeong-jeon-ya)
Release date: 2016/04/05
Genres: Comedy | Erotic
Language: Korean
Country: South Korea
Subtitles: None

Directed by: Yoo Seung-taek (유승택)
Stars: Kim Seung-wook-I (김승욱), Kim Sang-cheol-I (김상철), Lim Hyeong-soon (임형순), Lee Seon-yeong-III (이선영),…
Synopsis
Three nights before enlisting, Seung-wook decides to leave his mark since he can't avoid the military so he flirts with everyone. However, his school senior So-yoon nor his blind date Il-hong will fall for him. The night before he leaves for the army, Seung-wook decides he's going to see some action with the two girls. The project of 'leaving a mark' starts now.
Night Before Enlisting 2016 Korean Movie
SCREENSHOOT: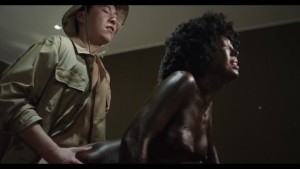 LINK DOWNLOAD:
MKV 270p: http://sh.st/UzXPI
MP4 480P: http://sh.st/UzXDU
3GP 352×288 H263: http://sh.st/UzLENDirect Link